Prof. Dr. Frank Tapella
Born in 1973, advises as a lawyer on Internet, media and data protection law, organizes data protection in companies as an external data protection officer, lectures on business law and digital business models at international business schools as a professor of IT and business law, is a director at the Zentrum für Datenschutz e.V. (Center for Data Protection), an advisory board member of the European Center for E-Commerce and Internet Law, and received his doctorate with distinction on electronic direct mail from the University of Vienna, speaks fluent English.
Vita | Prof. Dr. jur. Frank Tapella
2005-2009: Managing Director of the Society for Law and Marketing – GfRM, Cologne
2005-2007: Doctorate at the University of Vienna
2003: Foundation of law firm
Studies and legal clerkship in Frankfurt am Main, Münster, Essen and Düsseldorf
German, English C1
Advanced training
Events on Internet, media, copyright, trademark and competition procedural law
Lecture events on current issues of intellectual property law
Specialist course in banking and capital market law
Memberships and pro bono
Publications
---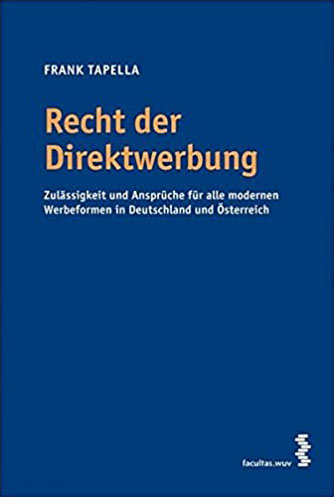 Right of direct advertising – Admissibility and claims for all modern forms of advertising in Germany and Austria, 2008, 224 p., Nomos Verlagsgesellschaft, ISBN 978-3-8329-3339-5 (In cooperation with facultas.wuv Verlag, ISBN 978-3-7089-0226-5)
In direct advertising with mailings, calls, faxes, e-mails and newsletters, legal requirements must be observed in order to be able to advertise in a legally compliant manner. In the book, all prerequisites as well as all claims as a result of illegal advertising are shown for each individual medium in Germany and Austria.
---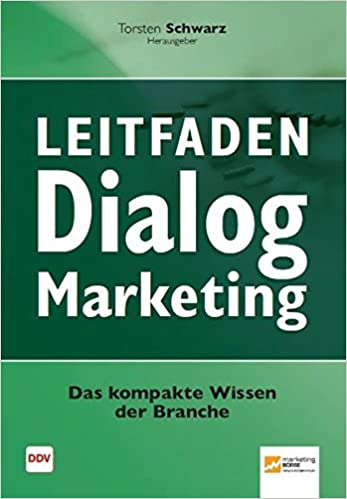 Technical paper in: Guide to dialog marketing: The compact knowledge of the industry, 09/ 2008, 536 p., marketing-BöRSE GmbH, ISBN 978-3000239250
Dialog marketing is more than just dialog with customers by letter. Mailings need to be supplemented, because only the right media mix has a lasting effect. New digital technologies are bringing change: online dialog is gaining in importance and the social web is dictating new rules. Relevance is the magic word for successful customer dialog. In this guide, renowned experts in German-language dialog marketing report on how customers will shop in the future and what changes marketers must be prepared for.
---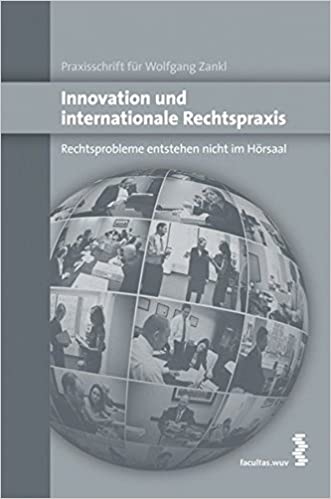 Article in: Innovation and International Legal Practice, Practice journal for Wolfgang Zankl, 09/2009, 1073 p., facultas.wuv Verlag, ISBN 978-3-7089-0458-0
That "legal problems do not arise in the lecture hall" was pointedly said by Wolfgang Zankl in an interview to emphasize the importance of practice for legal education. A plethora of thoroughly practitioner-derived articles, opinion pieces, and interviews provide a cross-section of modern legal life. The focus is on civil law contributions relating to e-commerce, data protection law and Internet law.
---